The MSc in Computer Vision has been replaced by the MSc in Machine Learning for Visual Data Analytics, which offers also an option for Industrial Experience. See link.




MSc in Computer Vision (1 year, H6J5)
News: Queen Mary has been named as the best university in London for student experience link.
Description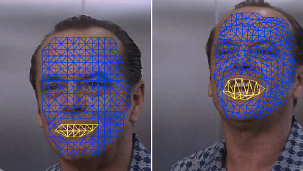 Cameras and smartphones are now equipped with advanced Computer Vision technologies that are becoming increasingly sophisticated and effective.
There is great interest in smartphones recognizing their owner, mood and facial expression using their embedded cameras and other sensors in order to enable real thumbs-up for "liking" on Facebook, in games played only with body gestures, and in cars that automatically read road signs or do not require the presence of a driver.
This 1-year MSc programme is intended to respond to a growing skills shortage in research and industry for talents with a high level of training in the analysis and interpretation of images and video. The MSc covers both low-level image processing and high-level interpretation of videos using state-of-the-art machine learning methodologies. Moreover, it offers high-level training in programming languages, tools and methods that are necessary for the design and implementation of practical computer vision systems.
The unique set of skills and knowledge developed in this programme include: theoretical knowledge and practical application of methods in Computer Vision and Image Processing, programming skills in Matlab or C/C++, data collection and analysis techniques, logical and critical thinking, and communication and presentation skills.
The programme includes an individual project supervised by one of the leading academics in Computer Vision. Industrial collaborations or commercially focused projects are encouraged and facilitated.
Scholarships
The MSc in Computer Vision offers two MSc fee waivers on a competitive basis.
International Science and Engineering Excellence Awards for the value of either £2,000 or £5,000 per year are available to reward academic achievements, and help to attract the brightest and best students from overseas.
Programme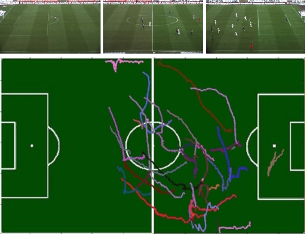 Your skills and knowledge will be valuable in all industries that require intelligent processing and interpretation of image and video. This includes industries in directly related fields, such as multimedia indexing and retrieval (e.g. Google, Microsoft), motion capture (e.g. Vicon), media production (e.g. Sony, Technicolor, Disney), medical imaging, security and defence (e.g. Qinetiq), robotics, and industries in related areas that require good knowledge of machine learning, signal processing and programming.
A number of our academics have common research projects with industrial partners such as Disney, BBC, Technicolor and ST Microelectronics, and take on consultancy work with industry.
Our staff draws on this industry experience to inform and enrich their teaching, bringing theoretical subjects to life. In addition, several of the final year projects are offered in collaboration with research institutes or industrial partners (http://www.bmva.org/visioncompanies).
You will also be ideally placed to pursue further research, including continuing onto PhD studies. We will award two PhD fee waivers for top ranked students in this MSc who desire to continue into our PhD programme.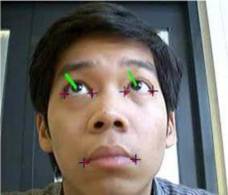 A good second class honours or above in computer science, electronic engineering, maths, physics or a related discipline.
You should have good knowledge of computer programming, for example using C/C++, Python, Matlab or Java.
For international students we require English language qualifications IELTS 6.5, TOEFL (CBT) 237 or TOEFL (written test) 575.